Important Information
All sales are final. No refunds.
Everyone, regardless of age, must have a ticket for admission. Children aged 12 and under must be accompanied by an adult.
Parental discretion is always advised and the judgment of the content of each show should be made on an individual basis prior to purchase.
Programs, dates, and times are subject to change.
Location
1300 E. Fifth Street, Greenville, NC 27858-4353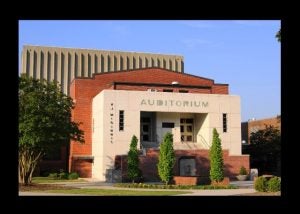 Located on Fifth Street one block east of the stoplight at Founder's Drive.
From Fifth Street, enter campus on the drive located between Eastern and Lewis Streets.
Parking
While parking on ECU's campus is by permit only, enforcement is relaxed in the lots near McGinnis Auditorium, the Burnette Studio Theatre, and Wright Performing Arts Center for ticketed performances.
Additional lots are available within a short walk of the complex. First-time patrons are encouraged to visit ECU's Parking and Transportation website for more detailed information.
Seat map
Seating for events in McGinnis Auditorium are reserved. Wright Performing Arts Center and the Burnette Studio Theatre are general admission unless otherwise indicated at the box office or online check out.
Seating for events in McGinnis Auditorium is reserved.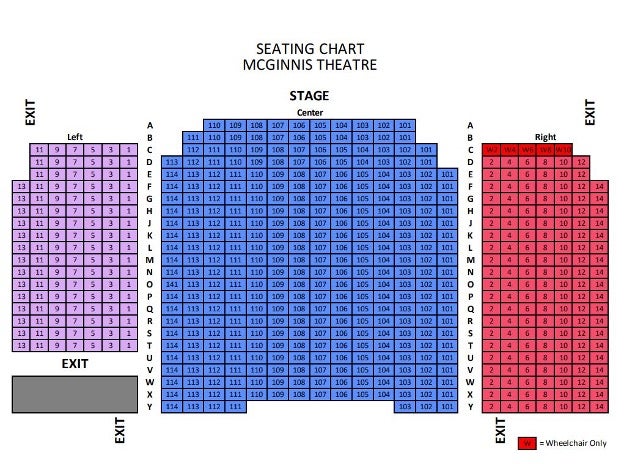 S

eating for events in the Burnette Studio Theatre are general admission, no reserve seating.
Restrooms
Restrooms are located on the lower level of McGinnis Auditorium, the main hallway of Messick Theatre Arts Center for the Burnette Studio Theatre, and in the lobby of Wright Performing Arts Center. All locations are accessible using stairs, ramps, and/or elevators. Staff will be on site during each performance for assistance.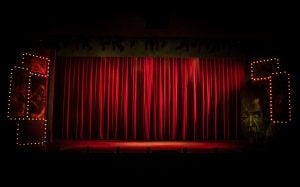 Hospitality
Water, Pepsi productions and cookies are sold at most Playhouse events during intermission. Members of our Friends of Theatre and Dance receive free concessions with their donations. Cash only.

Site specific ADA
In McGinnis Auditorium, assistive listening devices are available from the ticket window in the main lobby or on request from any usher. The main entrance to the theatre features a host of stairs. The elevator entrance to the auditorium is located on the east side of the building and is marked with appropriate signage. If you have special needs, please call the box office during business hours or 1-hour prior to each performance.
Attending
All performances take place in the McGinnis Auditorium (unless otherwise noted) on the ECU campus in Greenville, NC. The theatre is located on Fifth Street, between Eastern and Lewis Streets.
Generally, the auditorium is open 30 minutes prior to curtain time.
Cell phones, laptops and other devices that make sound or emit light during the performance are strictly prohibited as they disturb other patrons and the performers. Please turn all electronic devices to silent or off during the performance.
The creation of any photograph, video, or audio recording by camera, cell phone, or any recording device whatsoever represents a copyright infringement and is strictly prohibited by law.
Standing and/or sitting in the aisles is not permitted.
Reserved seats are only assured until the beginning of the performance and valid only for the performance, seat, and venue indicated.
In order to minimize disturbance to other patrons and the performers, late seating will be provided at the discretion of the House Manager at an appropriate break or during intermission.
We discourage patrons from leaving their seats during the performance. Be advised you may not be able to return to your regular seat but reseated by house staff at the rear of the auditorium.
We kindly request that flowers wrapped in cellophane not be brought into the theatre as wrapping makes a considerable amount of noise. We suggest either leaving them in your vehicle or leaving them with our ushers for you to retrieve after the performance.
Refreshments are available for sale in the concession area during intermission. Cash only, please.
Please do not bring food or beverages into the auditorium.
All of our theatres are fully accessible, and staff is on-site for each performance if additional assistance is needed.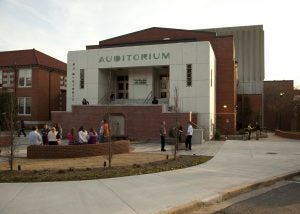 Exchanges
If you have purchased tickets for a performance and you are unable to attend, call the box office at least 24 hours in advance to exchange for another performance of the same production.
Exchanges are neither possible once the performance has taken place nor between different productions.
Exchanges are subject to availability and we cannot guarantee equivalent seating.
Missed Performance
If you missed the performance for which you have already purchased tickets, you may use your tickets to 'walk-in' to any remaining performance of that same production. Subject to availability, the House Manager will escort all 'walk-in' patrons into the theatre before the start of the performance to take any remaining unsold seats. Early arrival is recommended, as a line forms prior to curtain time and entry is on a first-come, first-served basis.
Sell-Outs
Waiting lists will be offered beginning one hour prior to sold-out performances. You must be present to put your name on the waiting list. Names cannot be placed on the list from phone, e-mail, proxy, or any other communication other than being physically in the theatre lobby. Available seats will be released shortly prior to curtain time on a first-come, first–served basis.
Lost and Found
We do not maintain lost and found items. Any found items are turned into the ECU Police at 252-328-6787.
Group Sales
We offer additional savings to groups of 10 or more attending the same performance. These are perfect for corporate meetings and client entertainment as well as senior, civic, church, and school groups. For more information, call our box office and ask for Group Sales.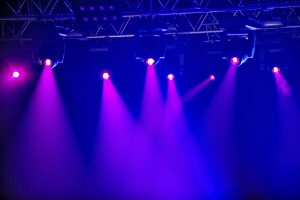 More Questions?
E-mail  theatre@ecu.edu or call 252-328-6829
Ticket prices for ECU School of Theatre events include processing fees and sales tax according to NC General Statue 105-164.4(a)(10).
The ECU/Loessin Playhouse is produced by the School of Theatre and Dance. ECU is an accredited member of the National Association of Schools of Theatre (NAST).